Outstanding Westlake Village Plumber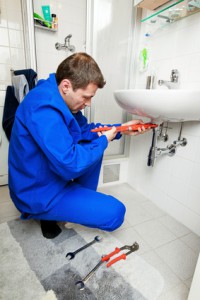 VR Plumbing is a family owned and operated plumbing company that has faithfully been serving both home and business owners across Westlake Village and San Fernando Valley for over 20 years. We are fully licensed and insured, and each member of our plumbing team is highly trained in order to deliver results that exceed your expectations. We pride ourselves in being able to provide prompt, efficient service, first-rate work, and competitive rates. Our Westlake Village Plumber realize that plumbing damage or leaks can happen at a moments notice, so our goal is to arrive at your home or office and take care of the problem immediately. Next time trust the professionals at VR Plumbing.
Faucets & Sinks
The fixtures in your home or business see a lot of action each day. So it's important to have quality faucets & sinks that can handle the day to day activity while retaining their beautiful appearance. Today's faucets and sinks are available with a wide range of features and designs that perfectly accent any kitchen or bathroom. Our Westlake Village Plumber can help you install the right faucets and sinks for your home. We also do faucet and sink repairs. Whether you're dealing with a crack in your sink, need a full replacement or your faucet is leaking and needs to be fixed, we're here when you need us.
Toilet, Tub and Shower Installation Repair
One of the most challenging areas in your plumbing system is in the bathroom. So if you're getting ready to replace your existing toilet, tub & shower, then do yourself a favor and hire a highly trained,California certified plumbing professional that can get the job done fast while maintaining a high standard of quality. Our Westlake Village Plumber installs all toilets, tubs, & showers as well as other fixtures in your bathroom.Do you have a crack in your sink or toilet? We can seal it up. If you're looking to replace old plumbing or need a new shower head installed, we got you covered. Contact us today, and let us know how we can help you.
Upgrade Your Plumbing with Re-Piping from VR Plumbing
If you own property that is over 40 years old, then you may want to consider upgrading your plumbing. Although plumbing is designed to last for decades, it will wear out eventually. This can be caused by age, corrosion, damage, or sever blockage. We offer complete re-piping throughout your entire home or office. Our Westlake Village Plumber can assess your current plumbing network, and then begin to rebuild your system from the ground all the way to the top floor. When the job is done you have brand new pipes that will last a lifetime. Take advantage of our service today and upgrade your plumbing.
Sewer & Drain Repairs
Over time, you sewers and drains will get backed up and clogged. When this happens it's best to call a professional to do the job. Home remedies provide short-term solutions but don't really solve the problems. When you contact us, we visit your home or business and perform an on-site inspection of your entire system. Once the problem is located, we then go to work to give your sewer and drain pipes full treatment. Our Westlake Village Plumber will clear all debris and then clean the inner walls of your plumbing in order to restore your pipes. When you sewer gets backed up call the professionals at VR Plumbing
What Our Westlake Village Customers Are Saying About Us
VR Plumbing appreciates your feedback. Please give us more time to collect your reviews and they will be displayed below.
---
If you are looking for an Westlake Village Plumber, then please call 818-426-2826 or complete our request form.