Excellent Simi Valley Plumber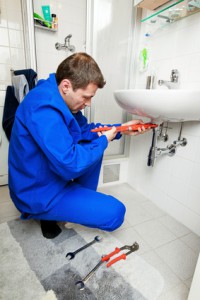 You can always find the specialized Simi Valley Plumber you're looking for whenever you come to VR Plumbing. We service the area and surrounding communities in order to restore the order of plumbing issues that many face on a daily basis. Your plumbing problems can easily be resolved with one phone call.
Our Simi Valley Plumber specializes in residential and commercial plumbing. One of our qualified professional plumbers will answer your service call that will take care of your plumbing issue quickly and reasonably..
Plumbing emergencies can happen with out warning signs. When a leak happens, you want someone who has expertise and responds quickly to the matter. We will respond quickly and seal or re-pipe that leak from happening again.
Act now and save a lot of money on repairs. If left unattended; your plumbing problem will only get worse. Before it gets out of control completely, call our technicians. We will put a major dent in the plumbing around your home.
Simi Valley Plumber
For Simi Valley Plumbers that are well trained in every facet of the trade, you can trust that VR Plumbing will take care of you. We carry all sorts of equipment and devices that offer the latest technologies in plumbing. Here are just a few benefits to a video inspection:
Locates leaks fast
Can be put in hard to get to locations
Efficient
You'll find our plumbing camera inspections helpful to locate a challenging leak. We will stop those dripping noises from occurring all hours of the night so that you can get a good night's sleep once again.
Drain Cleaning in Simi Valley, CA
There is a lot to be said about drain cleaning. Your drains are very important to the rest of the home because of the work they do. They bring in and take out waste water. With a clog somewhere in the lines, that can be next to impossible.
In order to get to the clog, it's going to take the efforts of a hydro-pressure device that can wipe it free of the clog and keep it free and clear of future clogs. Drain cleaning is needed in all areas of California, including commercial structures as well.
Restaurants and other businesses tend to have more plumbing problems because of frequency of use and quantity of waste products. Grease and other build-up will eventually come to a head preventing water from flowing freely. For professional plumbing techs in Simi Valley call VR Plumbing.
What Our Simi Valley Customers Are Saying About Us
VR Plumbing is rated 5 /5 based on these 1 happy customer reviews
---
He did a very good job and leave the place clean after finishing the job.

---



If you are looking for a Simi Valley Plumber, please call VR Plumbing at 818-426-2826 or complete our

 online request form.