Excellent Plumbing Installations in Los Angeles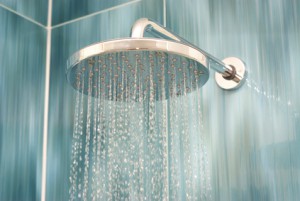 If you are experiencing any problems with your bathroom fixtures including corroded or leaking bathtub drain pipes, or want to add a new toilet, tub and shower to contribute to a complete bathroom remodel, then you can count on us for friendly, professional and quality plumbing installations services. Our licensed, insured and trained technicians are available to the residents and business owners of Granada Hills and surrounding areas. 
Toilets Not Working Properly
When you get a rude awakening in the middle of the night when you step into cold water on your bathroom floor, you are most likely experiencing the common problem of a leaky toilet. When not repaired, this may lead to costly water damages to your floors. If your toilet is constantly stopping up or overflowing, runs constantly or wobbles when it is sat upon, then it has issues that need addressed. We will never charge you for a new toilet if an effective and less expensive repair is possible. Whatever the problem, VR Plumbing will repair or replace your toilet properly.
Leaky or Out-of-Date Bathtubs
Many homes are purchased with an existing fiberglass bathtub. These are subject to forming cracks over time, and you may experience leaks beneath the tub. This often leads to the rotting of the floor and the formation of mold. It is sometimes possible to seal these cracks and take steps to ensure further cracks won't develop. If repair is not possible, then we can replace the tub for you. In many cases, people develop health issues that call for the plumbing installations of a walk-in tub or want to remodel with an entirely new tub. In either case, VR Plumbing is qualified to take care of your needs.
Unsatisfying Showers
Your morning shower should serve to wake you up and have you feeling squeaky clean. If you find yourself coming out of your shower feeling like you're still covered with soap, then you may be dealing with low water pressure caused by the simple issue of a clogged shower head or blocked shower valve cartridge. It may also be a much more serious issue such as a leaky shower valve. When this occurs, you don't get the full blast of water from your shower because water is leaking behind your shower wall. This can completely rot out your wall and cause a significant formation of mold. If you contact VR Plumbing as soon as you notice a reduction in the water your shower produces, then we can repair your shower valve before damage occurs.
Channel Drains
A channel drain is also known as a linear drain that's characterized by a long and narrow profile. Normally these drains are installed when better drainage is needed in the bathroom. A trench drain system has a greater rate of water collection.

These and any other plumbing issues may be quickly addressed by contacting VR Plumbing at 818-426-2826. Our Los Angeles plumbers are happy to provide a free estimate, and our upfront pricing ensures that you know the exact price of the service before the job is done. Give us a call today, and we will arrive as quickly as possible to efficiently and properly address your plumbing issues.
Recent Articles
Tankless Water Heaters : Why Should You?

Whether you are in the process of building a new home or renovating the one you already have, it's time that you (re)evaluate the water system. It's true that almost as much as 30% of the home's energy budget is consumed by the water heater.Traditional units heat water continuously in a tank. The water is…

Read More

How Sewer & Drain Cleaning Can Help Make Plumbing Problems Go Away

 Over the course of time, it's more than likely that your drains will become clogged. Innovations in plumbing have made t possible for those nasty clogs to go away. Drain cleaning specialists use powerful tools for sewer & drain cleaning. Jetting can tackle even the toughest clog.Jetting has become a popular choice because it's safe…

Read More

If you are looking for Plumbing Installations in Los Angeles, then please call 818-426-2826 or complete our online request form.