Resolving Water Pressure Problems in Los Angeles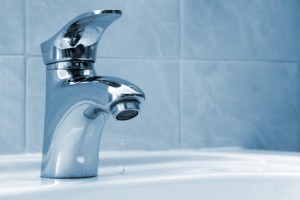 If one or more plumbing fixtures in the home are suffering from low water pressure, call VR Plumbing for resolving your Los Angeles water pressure problems. You'll be able to remedy the problems very easily by focusing on getting that specific pressure working again. A variety of plumbing issues can be the reason for low water pressure. The first thing you need to do is investigate!
Plumbing Problems
Most of us do not think about our plumbing until a toilet does not flush, the faucet begins to leak or there is little to no pressure in the shower. Often, the problems are not the components but rather within the lines.
Check the Meter
Always make sure that the plumbing problems are not affecting the water meter. Ensuring that your meter is turned on all the way will help see where the pressure is dropping.
Check Main Shut-Off Valve
After checking the water meter, it is vital that you next check on the main shut-off valve. It has to be opened all the way to let in better pressure. If you are utilizing gate valves, they should be turned all the way counter clockwise.
Pressure Regulator
Whenever there is a problem with your plumbing in the San Fernando Valley area , it could be the failure of the water pressure regulator. It can go one of two ways when faulty:
Increase water pressure
Decrease pressure
Re-Piping
Older pipes can be the cause of low pressure. This is especially true if your home is utilizing galvanized pipes. Over the years, the inside of the pipes develop a build-up that reduces the flow of water. Replacing the pipes can restore that flow.
Professional Help
At VR Plumbing we make house calls daily and will repair your pressure so that you have a better flow to:
Wash dishes
Laundry
Bathe
Blockage Problems
A blockage in the line can cause lots of unwanted plumbing problems. Our Los Angeles plumbers has several methods to restore your flow. A leak could also be the reason you are losing pressure or that your bills have become higher lately. Call VR Plumbing to resolve your water pressure problems today and live safely without the need for costly repairs or replacements.
Recent Articles
How Sewer & Drain Cleaning Can Help Make Plumbing Problems Go Away

 Over the course of time, it's more than likely that your drains will become clogged. Innovations in plumbing have made t possible for those nasty clogs to go away. Drain cleaning specialists use powerful tools for sewer & drain cleaning. Jetting can tackle even the toughest clog.Jetting has become a popular choice because it's safe…

Read More

The importance of Plumbing Inspections

When it comes to the home, you count on your plumbing to keep the water flowing through your fixtures and a reputable plumbing company to provide you with a plumbing inspection. This is the best way to keep your plumbing from giving you problems.Just because a reputable plumbing company had installed your fixtures doesn't mean…

Read More

If you have Water Pressure Problems in Los Angeles, then please call 818-426-2826 or complete our online request form.