Excellent Sewer Ejector Pump in Los Angeles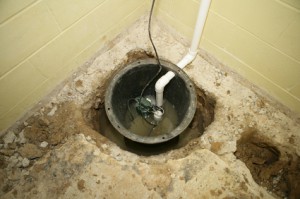 If your home has  a basement you want it remain dry at all times. However, if a pipe ruptures, sewer backs-up or run-off water breaches your basement, then you'll need a sump & sewer ejector pump. It will pump out excess water from the home or basement. You'll be able to keep your family safe of diseases caused by waste water and the home protected as well. Call VR Plumbing for a free in-home estimate on an ejector pump today.
Flood Water
Water can rush in to the basement or other areas of the home very quickly and also without warning. A sump pump is great for removing the water from that area but can also be effective for other low-lying areas of the home too.
Clogged Sewer Lines
Don't you wish that you had one pump installed in your home that could take care of clogged sewer lines and other plumbing problems? Our Los Angeles plumbers has the solution for all your home's plumbing needs. Your Los Angeles home will no longer have to suffer from clogs or back-ups.
Professional Installation
If you have been planning to have an ejector pump put into your home, call VR Plumbing today as we offer professional installations at affordable pricing. Your home should mean a lot to you and that includes the plumbing too.
Hiring a Plumber
There are several things to look for when hiring a plumber. You need to find one that specializes in ejector pumps and installations. Also, you need to locate one that is local and knows about the plumbing in those homes as well as:
Experience
Affordable
Committed
Trustworthy
Water Removal
There is a lot of ways to remove water from the home. You'll be able to increase the value of your home through an ejector pump. An ejector pump accumulates water from floor drains, "grey water" from a washing machine and/or "slop sink" or, when the home has a below-grade bathroom, waste water.
Benefits of Pumps 
Effective in removing water
Reliable
Handles major leaks
Replacements
A working pump means no flooding or other problems caused by waste water. An ejector pump should be replaced every ten years for safe and reliable functioning.
For the installation of sump & sewer ejector pumps in your local home, call VR Plumbing. We are the installation experts that the community prefers best.
Recent Articles
The importance of Plumbing Inspections

When it comes to the home, you count on your plumbing to keep the water flowing through your fixtures and a reputable plumbing company to provide you with a plumbing inspection. This is the best way to keep your plumbing from giving you problems.Just because a reputable plumbing company had installed your fixtures doesn't mean…

Read More

Tankless Water Heaters : Why Should You?

Whether you are in the process of building a new home or renovating the one you already have, it's time that you (re)evaluate the water system. It's true that almost as much as 30% of the home's energy budget is consumed by the water heater.Traditional units heat water continuously in a tank. The water is…

Read More

If you are looking for a Sewer Ejector Pump in Los Angeles then please call 818-426-2826 or complete our online request form.