Your Los Angeles Sewer & Drains Contractor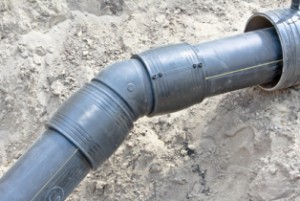 When it comes to your sewer and drains you can count on VR plumbing to take care of them if they become clogged, need to be repaired or replaced. Sewer & drain lines should be properly vented, be free of any obstructions and have correct slope for proper drainage. Call today to schedule an appointment for Los Angeles Drain Cleaning and sewer services.
Modern Technology
Technological advances in plumbing has made it faster and more efficient to clean or repair your sewer & drain lines to keep them flowing adequately. We use state of the art equipment to clean, service and repair your plumbing lines  
Locating & Identifying Problems
Although you can't see what's going on with your underground plumbing lines, it's easy to locate the problems – broken, corroded or bellied pipe; blockage; damaged joints; tree roots – with camera inspections. A camera inspection can get through the lines and identify the precise point of problem.
Leaks
A sign of a bad drain line is a leak. A leak can lead to major problems in Los Angeles if not taken care of in a timely fashion. A leak can take over and damage the basement, leading to major water damage.
Storm Drains
Storm drain system is designed to drain excess rain and ground water away from your property. Clogged or damaged storm drain pipes should be fixed in timely manner to prevent any water damage to the property in the event of rain.
Trenchless Sewer Repair
Sometimes digging through your yard and driveway is not practical or preferable. In those situations trenchless sewer repair may be your best option. We can repair your sewer line without much disruption to your property
Benefits of Drain Cleaning
Having your sewer and drain lines cleaned on a regular basis will prevent future clogs from occurring and save you money and a whole lot of time. If you have tree roots issue in your sewer line and let it become clogged every time before having it cleared, the risk of potential damage to your property from sewer backup would be significantly higher.
Jetting
Hydro jetting is the newest way to unclog plumbing lines. It is used by plumbers to eliminate those nasty clogs that other drain cleaning machines cannot cut through. For serious clogs, this is the answer to your plumbing nightmare.
Cons of Using Drain Cleaners
Clogs can be very frustrating; especially when they back up into the bathroom and shower. It can be a real pain in the neck. Most people grab a bottle of drain cleaner and expect that to take care of their clog, but in actuality a drain cleaner can do more harm than good.
If your sewer and drains need to be serviced, don't hesitate to call our Los Angeles plumbers. We're the plumbing contractors that the San Fernando Valley area calls when they are in need of help.
Recent Articles
Tankless Water Heaters : Why Should You?

Whether you are in the process of building a new home or renovating the one you already have, it's time that you (re)evaluate the water system. It's true that almost as much as 30% of the home's energy budget is consumed by the water heater.Traditional units heat water continuously in a tank. The water is…

Read More

The importance of Plumbing Inspections

When it comes to the home, you count on your plumbing to keep the water flowing through your fixtures and a reputable plumbing company to provide you with a plumbing inspection. This is the best way to keep your plumbing from giving you problems.Just because a reputable plumbing company had installed your fixtures doesn't mean…

Read More

If you are looking for a Los Angeles Sewer & Drains Expert then please call 818-426-2826 or complete our online request form.