Superior Porter Ranch Drain Cleaning Company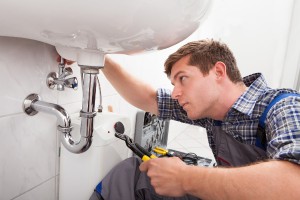 Looking for plumbers in the Porter Ranch, California area? If you are, we have great news for you as VR Plumbing can help with repairs, installations, replacement or maintenance.
Scheduled plumbing maintenance can save you hundreds of dollar per year. Call us and schedule your annual maintenance today and save big. For plumbing appliances such as water heaters or drains, our maintenance can inspect for damages and prevent future problems.
Plumbing issues can worsen over time if you're a type of person that tend to neglect or postpone repairs. A water heater that's showing rusty sediment at the bottom is a major sign of it needing attention.
We can help you resolve your plumbing issues quickly and efficiently. Don't delay or put-off repairs, call VR Plumbing today.
Porter Ranch Plumber
At VR Plumbing, we are devoted to providing safe workmanship, quality parts and labor, and performance with all of our repairs, no matter what they are. Our plumbers are equipped with the ability to handle even the toughest of plumbing issues that include:
Hot water heaters
Porter Ranch Drain Cleaning
Leaking showers
There is a lot more that we do than just Porter Ranch Drain Cleaning. We provide our customers with commercial and residential installations and not to mention the peace of mind they deserve. Just knowing that your plumbing is in good hands should make you feel better about it when it fails you.
Porter Ranch Drain Cleaning
We have been clearing drains for some time now. We do it the non-abrasive way. Our Porter Ranch Drain Cleaning is done using drum type drain cleaning equipment or hydro jetting. We use modern machinery to cut through drain clogs as we have discovered that works best.
Kitchen drains clog all the time due to grease, fats, and detergents put down the garbage disposal. These particular drains have the tendency to run slower when backed-up.
Our plumbing technicians can unclog your drains and recommend your monthly monitoring. Maintenance and yearly inspections have proved to work effectively on many homeowners' plumbing. Schedule for yearly monitoring today and feel better about the future of your drains.
If you are in the Porter Ranch area and in need of plumbing repairs or drain cleaning, contact 818-426-2826. It's the only number you will need to know when it comes to your home's plumbing.
What Our Porter Ranch Customers Are Saying About Us
VR Plumbing appreciates your feedback. Please give us more time to collect your reviews and they will be displayed below.
---
If you are looking for a Porter Ranch Drain Cleaning expert, please call VR Plumbing at 818-426-2826 or complete our

 online request form.