Skilled Los Angeles Plumbing Contractor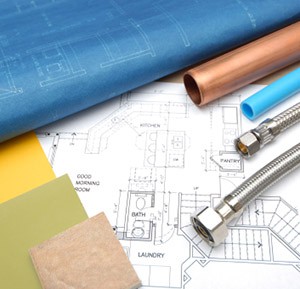 When you plan on either a remodel or addition for the home, there may be a plumbing issue that arises. Many plumbing issues are challenging and should always be taken on by professionals. Even the most competent of home construction DIYers steer clear from such tasks. When you need help from the experts, call VR Plumbing. Our plumbing contractor work comes with absolutely no surprises and can get your project back on task.
Specialized Equipment
You may own tools that are common to household projects such as a wrench, drain snake, pipe wrench and soldering guns, but it is less than likely that you possess the specialized tools that plumbers have. Experiencing a back-up in the sewer lines is not enough time to get to learn how to unclog it.
Complex Renovation
The plumbing system in your Los Angeles home is complex. During a renovation, you may unravel depths of pipe lines that seem to go on forever. Without proper help, you won't be able to make heads or tails of it.
Permits from the City
When adding on to the house or making upgrades, you need a permit from the city. A permit gives you the "go ahead" to add gas and plumbing lines in. Instead of a permit backfiring on you, give the professional plumbing contractor a call and let us take on the task.
Freedom of Design
Adding on or upgrading the home can be a task that's left up to contractors. You deserve to have the freedom of design instead of worrying about adding new plumbing lines in. Some of the tasks that our Los Angeles plumbers has encountered in the past are:
Moving a toilet for more room
Rerouting the plumbing
Renovating around pipes
Re-Piping
If you have age old pipes in your home, you may have to have your pipes re-piped. This will ensure that your plumbing does not have rust floating throughout the water and that your pipes are not corroding or deteriorating.
Faucets & Sinks
When most homeowners plan a renovation or modification to either their bathrooms or kitchens, they normally include upgrading the plumbing fixtures. Hiring someone who knows how to install them properly will avoid flooding in the home.
Water Pressure
Water pressure could pose a major problem. What about if you had the renovation completed only to find out that you now have low water pressure? You couldn't shower or clean your dishes or clothing without frustration.
Plumbing helps to complete remodeling & additions. That's why you need to hire local and experienced plumbing contractors which you'll find at VR Plumbing.
Recent Articles
The importance of Plumbing Inspections

When it comes to the home, you count on your plumbing to keep the water flowing through your fixtures and a reputable plumbing company to provide you with a plumbing inspection. This is the best way to keep your plumbing from giving you problems.Just because a reputable plumbing company had installed your fixtures doesn't mean…

Read More

How Sewer & Drain Cleaning Can Help Make Plumbing Problems Go Away

 Over the course of time, it's more than likely that your drains will become clogged. Innovations in plumbing have made t possible for those nasty clogs to go away. Drain cleaning specialists use powerful tools for sewer & drain cleaning. Jetting can tackle even the toughest clog.Jetting has become a popular choice because it's safe…

Read More

If you are looking for a Los Angeles Plumbing Contractor, then please call 818-426-2826 or complete our online request form.