Amazing Commercial Plumbing in Los Angeles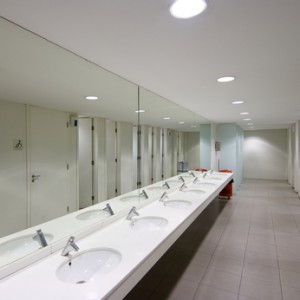 VR Plumbing licensed and skilled plumbers understand that emergencies can have a greater impact on a business no matter what it is, be it a clog or small flood. Our plumbers will arrive to your business and quickly diagnose  the issue. Our Los Angeles plumbers has the know-how, machinery and equipment to address all types of commercial plumbing challenges. You'll always get the very best in plumbing when you hire VR Plumbing.
Installations
We can install all types of plumbing fixtures and components. These include entire plumbing systems and the following:
Sinks
Faucets
Garbage disposals
Water meters
Drain & Sewer Line Services
When it comes to efficiently cleaning the sewer lines and drains to your business, our main goal is to free your plumbing lines. Drain cleaning uses sophisticated technology and a video inspection to help keep them from clogging.
Pipe Modifications
Older plumbing plagues commercial buildings in Los Angeles, and they can become unsafe unless the pipes are modified in some way. They are usually not up to code and the water is not fit for human consumption.
Water Heaters
Our replacement services for hot water tanks and water softeners can help eliminate hard water, clean out mineral deposits, and provide you with hot water when you need it.
Modifying the Plumbing
Modern pipes should replace the old ones through the process of re-piping. A pipe cannot bring water in or take waste water out if it's constantly clogged. This is especially true in restaurants where foods and other objects are fed through the drainage pipes through the garbage disposal.
Advantages
There are many advantages to hiring a local plumber to service your commercial property. For instance, your plumbing problems become our plumbing problems. We will troubleshoot and resolve your problems in a matter of no time at all.
Restaurants
A commercial area that uses plumbing a lot is the restaurant business. Appliances such as garbage disposals and deep freezers need to be kept up to code in order to stay in compliant and remain functional.
Restaurants depend on sewer cleaning services through hydro jetting. Grease can block the water flow and back-up into the kitchen area causing a restaurant to be forced to shut down. With hydro jetting, you can have an efficiently working kitchen.
When you need commercial plumbing, there is only one plumber that will attend to your plumbing issues and that is VR Plumbing. We provide all sorts of services to help maintain your commercial business.
Recent Articles
The importance of Plumbing Inspections

When it comes to the home, you count on your plumbing to keep the water flowing through your fixtures and a reputable plumbing company to provide you with a plumbing inspection. This is the best way to keep your plumbing from giving you problems.Just because a reputable plumbing company had installed your fixtures doesn't mean…

Read More

How Sewer & Drain Cleaning Can Help Make Plumbing Problems Go Away

 Over the course of time, it's more than likely that your drains will become clogged. Innovations in plumbing have made t possible for those nasty clogs to go away. Drain cleaning specialists use powerful tools for sewer & drain cleaning. Jetting can tackle even the toughest clog.Jetting has become a popular choice because it's safe…

Read More

If you are looking for Commercial Plumbing in Los Angeles then please call 818-426-2826 or complete our online request form.