Top Notch Santa Monica Drain Cleaning Company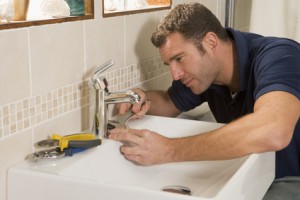 For up to date plumbing done right, you need VR Plumbing. Our plumbers take all matters seriously whenever it comes to residential plumbing. We can take on challenging clogs, install an effective water heater for you and even update your currently aged plumbing. Whatever you need, you can be sure and get the service from us.
Plumbing equipment and machinery has been taken to a whole new level for appliances such as the bathroom shower and kitchen appliances such as the garbage disposal. Garbage disposals are now making the biggest come back in plumbing history!
The garbage disposal has become newly modernized and now safer to have in all kitchens. Garbage is a major contributor to illnesses in the United States as a garbage disposal system is the best way to prevent illnesses from spreading.
Modern advances in the garbage disposal systems have cleared all of the negative complaints about it and made it re-popularize. They are so much more durable and can handle all types of modern waste.
Santa Monica Plumber
Whatever you need repaired you can count on the plumbers at VR Plumbing to take care of it for you. Our plumbers are all licensed and insured. And possess the following:
Experience
Modern equipment
Stocked trucks
Our Santa Monica Drain Cleaning techs always show up on time for plumbing repairs. You won't have to waste half of your day just waiting for us to show up or take a personal day from work. We take pride in the fact that our employees all have been background checked and screened.
Santa Monica Drain Cleaning
You should never use drain cleaners on your drains for many reasons. Commercial drain cleaners actually do more harm than good. They can damage your drains leaving behind nothing but a huge disastrous mess. You shouldn't use them for the following reasons:
The chemicals have high toxicity levels
Can cause damages to the pipes
Chemicals are bad for the environment
They may not even work
Before using harmful chemicals to unclog your drains, you need to call VR Plumbing. Your plumbing may be at risk and you won't even know until it is way too late and they need to be replaced instead of unclogged. Call for our safe Santa Monica Drain Cleaning method today!
For more information about our plumbing services, that includes Santa Monica Drain Cleaning, call VR Plumbing in Santa Monica.
What Our Santa Monica Customers Are Saying About Us
VR Plumbing appreciates your feedback. Please give us more time to collect your reviews and they will be displayed below.
---
If you are looking for a Santa Monica Drain Cleaning expert, please call VR Plumbing at 818-426-2826 or complete our

 online request form.