Commercial & Residential Plumbing Maintenance in Los Angeles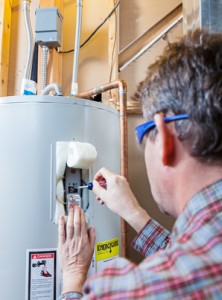 Your plumbing is an essential part of the home or business. It's the veins that run in and out from the home. Plumbing maintenance is vital to the preservation of the home or businesses' structure as well as function. regular maintenance can help to save money, time and a lot of headaches. It's the last thing that you need to worry about, so contact the crew at VR Plumbing and let us do the hard work for you.
Maintenance
You use plumbing every day and expect it to work whenever you turn on the faucets, flush the toilet, run the garbage disposal, etc. Plumbing maintenance can keep your home's plumbing system working properly all year around and will help minimize plumbing problems that will require more time and money to repair.
How often a maintenance should be done depends on how old the home is and if the plumbing has been upgraded or not. Things that are gone over during an inspection are: the hose to a washer, mildew around sink, other plumbing problems listed below and more.
Leaks
leaking faucets and showers are common plumbing issues and the leak usually gets worse overtime if not fixed early. We'll inspect your plumbing fixtures for a sign of leak and repair them as needed. Often a leak is caused by worn-out washer or cartridge that can easily be replaced. Cause of low water flow from a faucet or a shower might be a dirty cartridge which will be checked for and cleaned if dirty
Exposed Piping
If the piping is corroded, it cannot be easily maintained. Exposed piping is easy to get to and can be maintained, but corrosion and leaks can lead to major problems throughout the home that include flooding and mold growth.
Whether it's the drains leading to the bathtub, shower or sink, drains need to be examined for corrosion and other damages.
Slow Drains
If you're experiencing slow drains in kitchen, bathtub, shower, toilet or sink we can clear them of blockage, sludge, grease and help restore free flow to your drains and protect your home from drain backups. 
Also, gurgling sound coming from your drains could mean a problem in your drain or sewer line. Normally people turn to drain cleaners for help when experiencing clogs. Typically, a drain cleaner is:
Toxic
Corrosive
Not helpful in many cases
Running Toilets
Toilets have't changed much throughout years. Running toilets can waste a lot of water, not to mention annoying noise it makes. Fixing running toilet can save you money and your nerves. 
Water Pressure
Your water pressure whether high or low can cause a lot of plumbing issues. We'll inspect your water regulator and check the lines for water pressure issues, and correct it if need be.
Build-Up
Clogged faucet aerators are easy to clean. Unscrew it from the faucet, clean it with a brush under tap water, reassemble and screw it back. If your shower head is clogged with mineral deposit build-up you can remove the shower head, soak it in vinegar(you can also add baking soda) and leave it overnight to remove the deposits. Build-up is a bacterial growth that is harmful to the plumbing system and also effects the water pressure
If you want to schedule regular plumbing maintenance, contact the experts at VR Plumbing. Our Los Angeles plumbers can make sure that you're saving money and spending less time on your plumbing.
Recent Articles
Los Angeles Homeowners Should Call Professionals to Clear Clogged Drains

When there are clogged drains in your Los Angeles home, you and your family suffer needless inconvenience. In order to easily accomplish your most important everyday tasks, it is imperative that you and your family have the most reliable, efficient, and functional plumbing system possible.The professional plumbers at VR Plumbing provide drain cleaning services to Los…

Read More

If you are looking for Plumbing Maintenance in Los Angeles then please call 818-426-2826 or complete our online request form.