Excellent Beverly Hills Plumber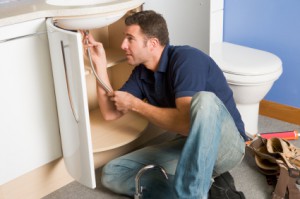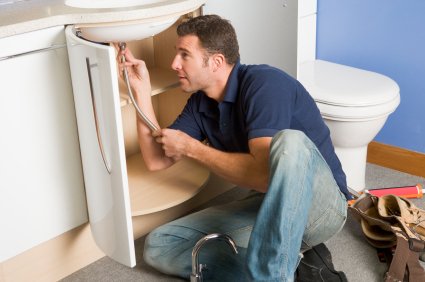 Beverly Hills, California and neighboring Beverly Hills of West Hollywood are surrounded by the Beverly Hills of Lost Angeles. Beverly Hills is relatively flat in spite of its name. The homes located on the north of Sunset Boulevard, on the hillside, have a much higher value than the average home in the other portions of the city.

The flat portion of the city is deemed, "the flats" by locals. Santa Monica Boulevard divides this area into two areas known as the "North or South of the tracks." An old Pacific Electric streetcar line once traversed Beverly Hills along Santa Monica Blvd.

Homes located south of Wilshire Boulevard sit on more urban square and rectangular lots and are in general smaller than those located to the north. More apartment buildings are located south of Wilshire Boulevard than anywhere else in the city.

Population of Beverly Hills was 34,109 as of the 2010 U.S. census, which was a small increase from the 2000 count of 33,784.

If you are a homeowner or commercial property owner in Beverly Hills or surrounding areas, you'll be interested to know about our expert plumbing services here at VR Plumbing..

We are a full service plumbing company that specializes in residential and commercial plumbing installations and repairs. We are fully licensed contractors, insured and bonded for your protection.

Our Beverly Hills Plumbers strive to provide our customers with honest and reliable service, and are a local Granada Hills family owned and operated business.


Sink Installations in Beverly Hills
Our Beverly Hills Plumber install fixtures as well as perform plumbing repairs and installations. If you need a sink, commode or any other plumbing fixture or equipment installed, we would be happy to assist you.

Remodeling, installations and replacements for plumbing systems is one of our specialties. Whether you need a sprinkler system installed, your water heater replaced, or new kitchen equipment installed in your restaurant, you'll just need to make one call to our experts.
Toilet, Tubs, Shower Installations
Faucet & Sink Installation
Remodeling & Additions
Dishwasher Installation
Water Heater Installation
Lawn Sprinklers
Beverly Hills Water Softeners & Filtration
Water softeners and water filtration are always recommended to reduce scale and lime buildup in your plumbing system. Not only will pure water be better for you to drink, but you'll also discover that your pipes stay cleaner from the harmful scale that can lead to corrosion and buildup in your pipes that can eventually form clogs or slow drainage issues.

Water softeners can be installed as a point of use system, but our Beverly Hills Plumber recommend larger systems that will purify and filter your water so that all your plumbing systems are working at peak performance.


What Our Beverly Hills Customers Are Saying About Us
VR Plumbing appreciates your feedback. Please give us more time to collect your reviews and they will be displayed below.
---
If you are looking for a Beverly Hills Plumber, please call VR Plumbing at 818-426-2826 or complete our

 online request form.