About VR Plumbing – Los Angeles Plumber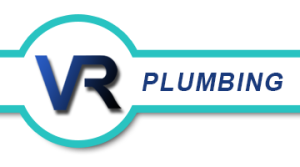 VR Plumbing is a full service plumbing company that specializes in both commercial and residential fields. Our plumbers are fully licensed and insured. When you need quality plumbing done fast, call us.
VR Plumbing is a family-run business that's honest and reliable. All of our customers receive the same level of reasonably priced service for our skilled plumbers. Our Los Angeles plumbing company is committed to delivering hard work and providing our customers with options.
It's these options that keep our clients happy with their Los Angeles home plumbing service. Whether it getting a drain unclogged and installing new plumbing components, there are never any surprises whenever the work is done by VR Plumbing.
We make sure that the work gets done in a timely manner that fits well within your schedule. Our upfront pricing eliminates those hidden surprises that so many companies try and rope you into. You'll always feel safe and protected by us.
We provide free estimates that can either be done through the phone or in person. For the job to get done right call us first. You'll be taking the right steps towards better plumbing.
Contact our plumbing company for a full list of services. We offer a wide range of services; whenever it comes to commercial and residential plumbing. You'll find that we are affordable, reliable and more importantly, efficient.
Plumbing Services in Los Angeles
Sewer Cleaning
Drain Cleaning
Re-Piping
Dishwasher Installation
Leak Repairs
Gas & Water Lines
Commercial Plumbing
Residential Plumbing
Water Softeners
Tub & Toilet Repairs
Sink Installations
Remodeling & Additions
Recent Articles
Tankless Water Heaters : Why Should You?

Whether you are in the process of building a new home or renovating the one you already have, it's time that you (re)evaluate the water system. It's true that almost as much as 30% of the home's energy budget is consumed by the water heater.Traditional units heat water continuously in a tank. The water is…

Read More

How Sewer & Drain Cleaning Can Help Make Plumbing Problems Go Away

 Over the course of time, it's more than likely that your drains will become clogged. Innovations in plumbing have made t possible for those nasty clogs to go away. Drain cleaning specialists use powerful tools for sewer & drain cleaning. Jetting can tackle even the toughest clog.Jetting has become a popular choice because it's safe…

Read More

If you are looking for a reliable plumbing company in San Fernando Valley – Los Angeles, then please call 818-426-2826 or complete our online request form.