Outstanding Encino Plumber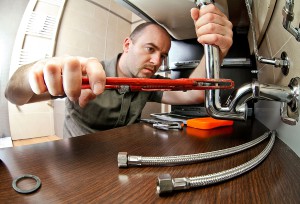 Encino is a neighborhood located in the San Fernando Valley of Los Angeles, California and is home of the Los Encinos State Historic Park and the Sepulveda Basin Recreation Area. Encino is a wonderful place to live and raise a family
There are around 3,800 businesses in the city, with about 27K persons employed. The San Fernando Valley area is a beautiful area of the country and residents enjoy gorgeous views and temperate weather. With good local economy, the area has experienced slow and steady growth over the years.
VR Plumbing is a local plumbing company located not far from Encino in Granada Hills. We are a family owned and run business that provides full service plumbing for residents or business owners in all of the region.
Our Encino Plumber offers these services:
Bathroom Plumbing

Leak Detection and Repairs

Water Pressure Problem Correction

Plumbing maintenance

Re-piping

Commercial Plumbing

Plumbing Inspections

and more
Sewer Cleaning in Encino
Sewer cleaning is a service that may require line testing with special equipment to determine the location of clogs or debris that is slowing down or cutting off your waste-water system. Sewer lines lead from your property to the municipal main lines. Clogs or other problems such as tree roots can cause an issue anywhere along the line. Our Encino Plumbers can test and clean your sewer lines no matter the issue.
Sink Installations in Encino
Our Encino Plumber specialize in the installation of sinks and other fixtures for your remodeling or new installation needs. Whether you own a commercial restaurant and want all your plumbing fitted and installed or you need to replace a plumbing fixture in your home, we can assist you at VR Plumbing.
Remodeling your home is always an exciting project, and we'd love to help you get the kitchen or bathroom you want and deserve. Our Encino Plumbers can install your plumbing pipes and any of your fixtures including sinks, commodes, toilets, and more:
Toilet, Tubs, Shower Installations

Faucet & Sink Installation

Remodeling & Additions

Dishwasher Installation

Water Heater Installation

Lawn Sprinklers
Encino Water Softeners and Water Filtration
There's no better way to keep your fresh water clean than to install a whole home water purification system. When you ensure that every pipe in your home has scale, lime, and other harmful minerals removed, they will not experience the buildup that is a major cause of clogs.. Filtering and softening the water that flows through your pipes also gives you protection from contaminant that aren't good for you.
What Our Encino Customers Are Saying About Us
VR Plumbing is rated 5 /5 based on these 1 happy customer reviews
---
He did a good job, was timely, and cleaned up after doing the work.

---



If you are looking for an Encino Plumber, please call VR Plumbing at 818-426-2826 or complete our

 online request form.