Superb Santa Clarita Plumber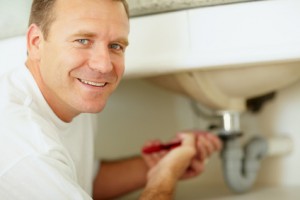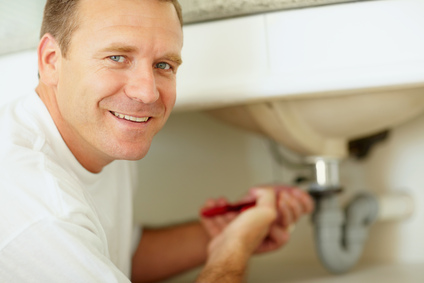 For better plumbing in Santa Clarita; call the experts at VR Plumbing . How many times have you scrambled around to find a plumbing tech in the middle of the night or even twenty minutes after closing? We are always right there for you for when you need repairs or installations quickly.
We do everything from the installation of new hot water tanks to earthquake shut-off valve installations.
Having repairs done to an aging a toilet or sink is not always a bad thing. A repaired plumbing component can give you more years and sometimes become more efficient and help lower water costs. Most homeowners opt to have their plumbing components repaired instead of replaced because of the savings.
Repairs are good because a professional plumbing repair for your toilet or sink will help to keep it in good working shape for a longer amount of time. There are several ways to tell though whether or not your need to replace your toilet and sink:
Constant clogs
Constant repairs
Won't flush
Santa Clarita Plumber
Your toilet is one of the most sacred plumbing devices in the home. More people use it per day than anything else. Of course it needs to be in proper working order at all times. If it isn't flushing or leaking around the seals, it is going to need a professional's touch.
Our Santa Clarita Plumber will take your old toilet and make it like-new once again. No matter what is going on with it, it can be repaired very simply. If the repairs will not take, then we can arrange to have it replaced. You'll never be without a working toilet.
If you are inexperienced or have no knowledge of plumbing repairs, the last thing that you should be doing is trying to repair your toilet or water lines on your own. Call VR Plumbing when you need expert advice.
Drain Cleaning in Santa Clarita, CA
For drain cleaning to be successful, you're going to need the support of professionals. The pros at VR Plumbing can blast through nasty clogs and leave your drains without any future problems. Call to arrange your drain cleaning today.
If there is one thing that we know best, its drain cleaning. Our local Santa Clarita Plumber do not use caustic drain cleaners on them or anything else that will harm your drains or sewer lines. We only use the safest method in plumbing today.
What Our Santa Clarita Customers Are Saying About Us
VR Plumbing appreciates your feedback. Please give us more time to collect your reviews and they will be displayed below.
---
If you are looking for a Santa Clarita Plumber, please call VR Plumbing at 818-426-2826 or complete our

 online request form.