Garbage Disposal Services in Los Angeles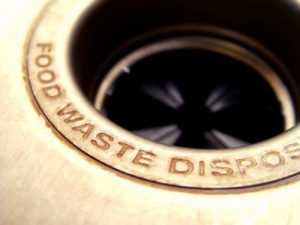 Garbage disposals have become a vital and a commonplace appliance practically in every kitchen in America. The main role of a garbage disposal is to liquefy food remains. Instead of flushing them down the drain and getting a clog in your lines, they are safely disposed of. Call our Los Angeles plumbers for repair or installation of a garbage disposal. A disposal can change your way of life when it comes to the kitchen and how it operates.
Maintaining Disposal
Not everything can be flushed down a garbage disposal. A disposal is used for foods such as veggies and eggs. These items can safely be pulped and not harm the blades of the appliance or clog the pipes. A good garbage disposal can last up to ten years or more.
Professional Help
It can be very frustrating when dealing with a broken garbage disposal. It may only need minimal maintenance but you'll never know unless you hire a professional plumber. They can help get your garbage disposal working properly again and not cause any harm to your drains.
Safety Precautions
It's safe to say that when a garbage disposal fails, it needs to be professionally repaired. Occasionally foreign objects are put into it which causes faulty operation. If your unit's blades are blocked, there are some things which you can do to prevent any injuries in your Los Angeles home:
Press reset button
Unplug disposal
Flip circuit breaker
Types of Garbage Disposals
Garbage can be a major issue in the home. That's because dealing with it can be very frustrating to say the least. Many types of disposal methods as well as techniques have been implemented in order to rid the home of this issue. Garbage disposals are found in the following types:
Continuous feed disposal
Batch feed disposal
Septic tank disposal
Continuous Feed Disposals
The continuous feed garbage disposal is one of the most common types of disposals. The systems are controlled by the flick of a switch. Waste water and food run with fresh water as the garbage disposal runs open throughout the entire process.
Batch Feed Disposals
The batch feed garbage disposal is known to be a cover control type. Water and waste are put together in a disposal system and covered properly. They are eventually ground into a single batch. If the system is not covered properly, it will not work.
Septic Tank Disposals
The septic garbage disposal is a type of continuous feed disposal that is specifically designed for homes with septic tank systems. Every time you turn on your disposer enzyme treatment is injected into the disposer to help break down food waste in your septic system. The enzyme cartridges last 3 to 5 months on average.
If you need an installation or repair for a garbage disposal, call VR Plumbing. We aim to please every single one of our customers through outstanding plumbing services.
Recent Articles
How Sewer & Drain Cleaning Can Help Make Plumbing Problems Go Away

 Over the course of time, it's more than likely that your drains will become clogged. Innovations in plumbing have made t possible for those nasty clogs to go away. Drain cleaning specialists use powerful tools for sewer & drain cleaning. Jetting can tackle even the toughest clog.Jetting has become a popular choice because it's safe…

Read More

Los Angeles Homeowners Should Call Professionals to Clear Clogged Drains

When there are clogged drains in your Los Angeles home, you and your family suffer needless inconvenience. In order to easily accomplish your most important everyday tasks, it is imperative that you and your family have the most reliable, efficient, and functional plumbing system possible.The professional plumbers at VR Plumbing provide drain cleaning services to…

Read More

If you are looking for Garbage Disposals in Los Angeles then please call 818-426-2826 or complete our online request form.