Remarkable Plumbing Inspections in Los Angeles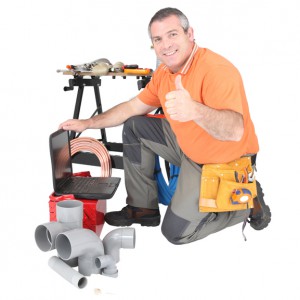 Plumbing inspections could help you avoid heavy plumbing repair bills. Knowing what's good and what's bad, as far as your plumbing is concerned, can allow you to plan for future repairs and expenses. Call VR Plumbing to hire one of our inspectors and know that your plumbing is in good hands. If we find anything wrong, we can execute a repair right on the spot. It's what you need to do to save your home from future plumbing problems.
Home Plumbing Inspections
Part of becoming a new homeowner is to have an inspection done to see if there are major issues before buying a home. Having one done is a no-lose situation. If a problem arises with the plumbing, you can opt to have the current homeowner take care of it.
Invisible Problems
The problem with most plumbing is that it cannot be seen by the naked eye. This is due to the fact that most of the plumbing is underground and cannot be discovered until it is too late. Many homeowners in the San Fernando Valley of Los Angeles face plumbing issues this way.
Leaks
Pipe leaks can occur at any time of the life of a home. Your pipes may need to be re-piped and you wouldn't even know this unless you have an inspection done. Most of the time, pipes need to be replaced due to:
Benefits
If you haven't thought about having an inspection done, consider this; with an inspection, you can anticipate future plumbing issues. You'll love the following benefits whenever you hire VR Plumbing:
Less plumbing maintenance
Safe home environment
Saving water
Saving time & effort
Saving Money
You can actually save money with regularly scheduled maintenance and plumbing inspections. Yearly inspections won't make you fear plumbers; VR Plumbing will be a welcome face instead of the dreaded "emergancy-fix-it" call. You'll actually see the savings as many homeowners have saved as much as $100 extra per year.
What Our Plumbers Look for
Corrosion on pipes
Testing the water pressure
Drainage conditions
Proper flushing of toilets
Stability of plumbing appliances
Check all tap handles and shower heads
Camera Inspections
Although we cannot see what is going on inside of our pipes, we can take advantage of camera plumbing inspections. A camera inspection can get into the pipes and locate where a clog or other problems are as the cameras are microscopic.
To have your plumbing inspection scheduled, call VR Plumbing. Our Los Angeles plumbers will identify your plumbing issues through the inspection and repair them with state-of-the-art machinery and tools. You owe it to your home to have functional plumbing.
Recent Articles
The importance of Plumbing Inspections

When it comes to the home, you count on your plumbing to keep the water flowing through your fixtures and a reputable plumbing company to provide you with a plumbing inspection. This is the best way to keep your plumbing from giving you problems.Just because a reputable plumbing company had installed your fixtures doesn't mean…

Read More

If you are looking for a Plumbing Inspections in Los Angeles then please call 818-426-2826 or complete our online request form.