Stunning Los Angeles Dishwasher Installation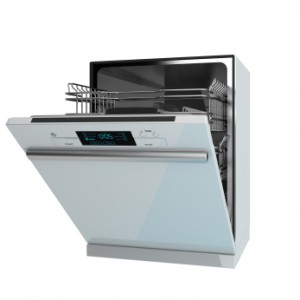 Plan ahead before installing a dishwasher in your home. Sometimes people don't think about the space they are playing with and end up with a dishwasher that cannot be installed. Dishwasher sizes and options are more varied than ever before. Call VR Plumbing for information about our dishwasher installations. Hiring a professional will ensure that the right appliance is installed safely and without problems.
Improved Appliance Performance
Expert plumbers know how the various components of a dishwasher work. Unless you have an extremely great amount of knowledge when it comes to dishwasher installation or plumbing; you should always hire a professional for peak performance.
Protection
A lot of us out there think that it's easy to have a plumbing appliance installed in our kitchens. If you think that an appliance only needs to be plugged in, you're wrong. Many appliances need to be hooked directly into a plumbing line for maximum operation.
Decreases Personal Injury
A dishwasher that runs properly in your Los Angeles home means that it experiences absolutely no problems. A loss of water can be one of those problems and combined with electricity, it can make for personal injury.
Reasons to Buy a Dishwasher
If you are thinking about purchasing a dishwasher, there is a lot to consider. Buying a new dishwasher could finally mean not doing the dishes by hand. With many new units,  you don't have to rinse the dishes first. Here are a few other reasons to buy a new dishwasher:
Saves time & effort
Saves on water usage
Improved hygiene
Saving Time & Effort
A great reason to buy a dishwasher is that is definitely saves a lot of time and effort. Many of us are on limited time schedules and do not have the time to wash our dishes by hand. With a dishwasher, there is no more hand washing.
Saving on Water Usage
Many of today's energy saving, dishwashers can help cut down on water usage. Modern dishwashers uses much less water than you may think.
Hygiene Improvement
Bacteria can grow on sponges and rags that are overused and  transfer to your plates and glasses during hand-washing and air-drying. A dishwasher helps to clean and sterilize your dishes and glassware better improving heath and hygiene.
If you want a professional dishwasher installation, please call VR Plumbing. Our Los Angeles plumbers know the many types of dishwashers and how to have them installed so there are no leaks or flooding in your kitchen.
Recent Articles
Tankless Water Heaters : Why Should You?

Whether you are in the process of building a new home or renovating the one you already have, it's time that you (re)evaluate the water system. It's true that almost as much as 30% of the home's energy budget is consumed by the water heater.Traditional units heat water continuously in a tank. The water is…

Read More

The importance of Plumbing Inspections

When it comes to the home, you count on your plumbing to keep the water flowing through your fixtures and a reputable plumbing company to provide you with a plumbing inspection. This is the best way to keep your plumbing from giving you problems.Just because a reputable plumbing company had installed your fixtures doesn't mean…

Read More

If you are looking for a Los Angeles Dishwasher Installation expert then please call 818-426-2826 or complete our online request form.