Los Angeles Re-pipe Service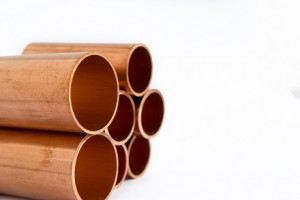 Plumbing systems can last for years upon years. In some cases though, they can start to crumble due to a lack of maintenance or corrosion. If you are a homeowner then you should be made aware of what water leakage can do to your home. Re-piping services from VR Plumbing can enhance the life of your plumbing system and save you money. Old and unmaintained pipes can lead to major plumbing damages that can make life very uncomfortable.
Reasons for Pipe Repairs
You should always act quickly when it comes to your plumbing pipes. This is due to the fact that older pipes corrode and need to be repaired. If there is a leak, it can end up costing you more money and wasting a lot of your time.
Reasons:
Aged pipes
Corroded pipes
Clogged pipes
Complete Replacement
Replacing the pipes throughout the home or business is major undertaking but can add tremendous value and maintenance free years to your home. There are many reason why you need to replace the pipes as degeneration in the quality of pipes and other problems can cause low pressure in your Los Angeles home or business. Also, water can become contaminated with rust and mineral deposits.
Do your water pipes need to be replaced? Before having your pipes replaced, consider the points below
Do the plumbing materials have a long-term proven track record?
Will the pipes withstand weather conditions?
Are they maintenance free?
Will it add to the home's resell value?
Copper Pipes
Copper pipes are a proven choice. While expensive, copper can be well worth the investment. Our Los Angeles plumbers recommend choosing a hard, USA manufactured copper as it seems to have the best record of easy install and long term life.
Plastic PVC and CPVC Pipes
CPVC and PVC is less expensive than copper but has problems with growth. As plastic ages, it expands. When it ages, it cracks and can lead to leaks. Call us for more details on the pros of using plastic for replacing the plumbing pipes in your home.
PEX Pipes
PEX is a type of plastic pipe that has recently gained in popularity. Advantage of using PEX is it's flexible, requires fewer fittings, doesn't corrode and cost less than copper. Cons are it cannot be installed outside or underground
Call VR Plumbing today for re-piping. It's one of the smartest moves that you can take for the future of your home or business. Our services are guaranteed to make your plumbing a lot more functional and less of a problem.
Recent Articles
How Sewer & Drain Cleaning Can Help Make Plumbing Problems Go Away

 Over the course of time, it's more than likely that your drains will become clogged. Innovations in plumbing have made t possible for those nasty clogs to go away. Drain cleaning specialists use powerful tools for sewer & drain cleaning. Jetting can tackle even the toughest clog.Jetting has become a popular choice because it's safe…

Read More

Los Angeles Homeowners Should Call Professionals to Clear Clogged Drains

When there are clogged drains in your Los Angeles home, you and your family suffer needless inconvenience. In order to easily accomplish your most important everyday tasks, it is imperative that you and your family have the most reliable, efficient, and functional plumbing system possible.The professional plumbers at VR Plumbing provide drain cleaning services to…

Read More

If you are looking for a Los Angeles Re-piping expert then please call 818-426-2826 or complete our online request form.