Superb Los Angeles Drain Cleaning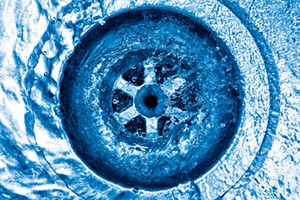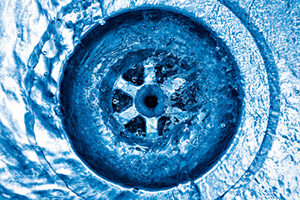 Foul smelling plumbing can be unbearable. For many homeowners, it can be a nightmare to deal with clogged drains. If you are experiencing foul smells coming out of your drains or sewer, call VR Plumbing for sewer & drain cleaning. Our Los Angeles plumbers use state-of-the-art technology to unclog your plumbing without any harming your pipes. Call to make an appointment today.
Drain Cleaners
When a drain or sewer clogs, many homeowners turn to over the counter drain cleaners for a permanent solution, but the chemicals in them are highly toxic. Additionally The fumes can cause health problems such as stinging eyes and irritation to the nose and throat.  Using these harsh chemicals, you risk:
Corroding your drains
Harmfully polluting the environment
Not achieving your desired effect
Drain Maintenance
Preventative maintenance is far more effective for your drains than anything else you can do for them. A regularly cleaning your drains will reduce the risk of clogs, festering bacteria and possibly floods in your San Fernando Valley home.
Catching Clogs Early
When it comes to the drain lines in the home's plumbing system, preventing any clogs from backing-up should be a priority. Also, when a clog is caught early enough, it is an inexpensive plumbing repair that can restore the free flow to your water system.
Pipe Check
As with all other home repairs, preventative maintenance is the best way for families to stay healthy and keep unexpected repairs at bay. The pipes within the home take away waste water through the yard. It eventually leads right to the city's sewer system or to your septic tank.
Hydro Jetting
Hydro jetting clears your pipes with water that is turned on with very high pressure. This method will cut through any type of debris including tree roots that may be blocking your drains or sewer lines. High-pressure jetting will effectively break up the sludge.
Benefits
There are lots of benefits to hydro jetting. It is one of the fastest methods of relieving a clog. Hydro jetting your pipes is the same as power washing. If the clog is stubborn and won't come undone, the high pressure will fix the drain problem very easily.
Environmentally friendly
Sewer & drain cleaning will help keep your drains from blocking-up and your home's plumbing system far more effective and reduce the need for emergency repairs.  Our Los Angeles plumbers will make sure that your clogged drain or sewer is cleared ASAP. Every client can expect outstanding customer service along with reasonable pricing.
Recent Articles
How Sewer & Drain Cleaning Can Help Make Plumbing Problems Go Away

 Over the course of time, it's more than likely that your drains will become clogged. Innovations in plumbing have made t possible for those nasty clogs to go away. Drain cleaning specialists use powerful tools for sewer & drain cleaning. Jetting can tackle even the toughest clog.Jetting has become a popular choice because it's safe…

Read More

If you are looking for a Los Angeles Drain Cleaning expert then please call 818-426-2826 or complete our online request form.