Highly Skilled Valencia Plumber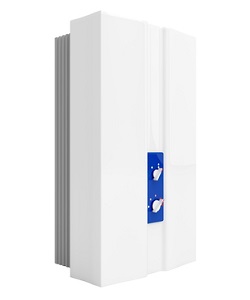 At VR Plumbing, the goal of our professional plumbers is to provide the Valencia, CA community with the highest quality commercial and residential services possible. We understand that you and your family rely on your plumbing system each and every day. We also know that the productivity of your Valencia business is dependent on your plumbing system. In every project we undertake, we are honored by the trust that our customers have placed in us, and we honor that trust by putting our best effort forward to provide the highest quality plumbing services.
Call VR Plumbing today for a Valencia plumber that can take care of all your plumbing needs in . Our staff is always happy to help a local family or business with any plumbing related problem. Our plumbers would be excited to continue our tradition of excellent customer service for you. We can schedule your appointment today.
Plumbing Appliance and Installation in Valencia
At VR Plumbing, our Valencia plumbers are highly skilled, professionally trained, and exceptionally experienced. We have the ability to install, repair, maintain all manners of plumbing appliances. If you have any plumbing appliance that you are considering installing on your Valencia home or business, our plumbers can help. Here are just a few of the plumbing appliances that we can install for you:
Water Heaters
Tankless Water Heaters
Garbage Disposals
Sump Pumps
Sewer Ejector Pumps
Lawn Sprinklers
Dishwashers
Water Softeners
Water Filtration Systems
And More
Valencia Plumbing Fixture Installation and Repair
In addition to being able to install and repair all manners of plumbing appliances, our Valencia plumbers are also highly skilled at working with every type of plumbing fixture. As such, we can install, repair, and replace tubs, shower, toilets, sinks, and faucets.
At VR Plumbing, our plumbing contractors can install the plumbing fixtures of your choice as a single job or as part of a construction or remodeling project. When you hire us for your plumbing remodeling needs, you are guaranteed to make the most out of your efforts. We can help you tailor your plumbing system to your unique needs. In this way, we can guarantee your complete satisfaction.
Valencia Plumbers Handling the Toughest Jobs
At VR Plumbing, the skill of our master plumbers is unsurpassed in the Valencia area. We can handle the most difficult plumbing tasks including replacing all of the pipes in a residence, installing and repairing Valencia sewer systems, or conducting new commercial plumbing construction. Our Valencia contractors are extremely proud of their wide range of expertly performed services. When you hire us, we guarantee that the pride will resound throughout the high quality of our work.
What Our Valencia Customers Are Saying About Us
VR Plumbing is rated 5 /5 based on these 2 happy customer reviews
---
On time. Very professional. I would definitely use him again and also recommend him to friends.

---



Vartan is very professional and I'd hire him again. He did a great job and his charges were very reasonable. He changed out sink and bathtub hardware, installed a toilet, and did some work on my pipes. He answered all my questions and told me when something didn't need to be changed.

---



If you are looking for a Valencia plumber then please call 818-426-2826 or complete ouronline request form.