Outstanding Pasadena Plumber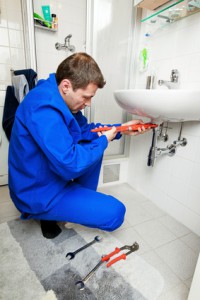 At VR Plumbing, we are constantly focused on maximizing our customers' satisfaction by providing the highest quality plumbing services in the Pasadena area. Our highly capable plumbers have the skill and experience to handle all manners of plumbing tasks for both commercial and residential properties. In each job, we work with our customers to design the reliable, efficient, and customized plumbing system that best suits their individual needs.
Our plumbing professionals are acutely aware of the necessity of a reliable plumbing system. Your family relies on its water system for almost every task throughout the day. Likewise, a business' productivity comes to a grinding halt whenever major plumbing issues arise.
Our Pasadena plumbers are all professionally trained and licensed. We have the experience to work with you to ensure that your residential and commercial plumbing system fulfills all of your needs. We are honored that Pasadena property owners trust us with their plumbing systems, and we respect that trust by putting forth the greatest and most skillful effort in every task we take.
Call us today with all of your Pasadena commercial and residential plumbing needs. Our staff is here to help you in any way possible. We can answer any questions that you may have about your plumbing system or our great line of services. We are eager to set up your appointment today.
Pasadena Plumbing Installations
Whenever you are considering improving your property, you should consider the wonderful ways that plumbing fixtures and appliance installations can improve the value, look, and usefulness of your Pasadena project. Interior redesigns can be really rewarding, but oftentimes they only result in aesthetic benefits.
The addition of any of the following plumbing features not only can improve the look of your home, but they also can improve your family's life by making certain tasks easier or more enjoyable:
Toilets, tubs, & showers

Faucets & Sinks

Dishwashers

Lawn sprinklers

Water heaters

Earthquake gas shut-off values

Sump & sewer ejector pumps

Water softener & filters

And more
In all of our installations, we will apply our superior attention to detail to the task to ensure that your new plumbing system will function efficiently and effectively for the long haul.
Pasadena Plumbing Inspections and Repairs
In all of our efforts, our Pasadena plumbers are always focused on maximizing the efficiency and performance of your plumbing system. We offer routine plumbing inspections and maintenance in order to promote peak performance throughout the life of your system and all its unique features.
By allowing us to perform routine inspection and maintenance services on you Pasadena plumbing system, you extend the life of your system, prevent inconvenient major malfunctions, and postpone the need for more expensive plumbing repairs.
What Our Pasadena Customers Are Saying About Us
VR Plumbing is rated 5 /5 based on these 1 happy customer reviews
---
very considerate and easy to work with. installed 2 toilets, even scraped the base of the toilets to remove residue, used plastic sheets to cover workspace, and even used boot covers in the house. also fixed shower handle that another installer couldn't. reasonable prices.

---



If you are in need of a Pasadena Plumber, call VR Plumbing at 818-426-2826, or fill out our online request form.