Incredible Glendale Plumber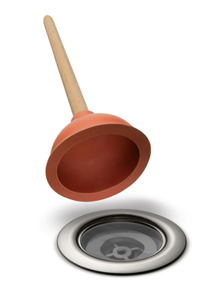 At VR Plumbing, our Glendale, CA plumbers have one simple goal. For all of our customers, we strive to provide them with the most reliable, functional, and efficient plumbing system possible. All of our services are customized to your exact plumbing needs. Our main goal is to maximize customer satisfaction through the high quality of our work. Our plumbers want to build relationships with local residents and business owners so that our customers can always know who to trust with their plumbing needs.
Call VR Plumbing if you need to hire a Glendale plumber. Our courteous and polite staff can answer any plumbing related questions that you have. We would be excited to schedule your plumbing appointment today.
Drain Cleaning Conducted by Expert Glendale Plumbers
Whenever you have an issue with your Glendale plumbing system, you should hire a professionally licensed master plumber to resolve the problem. This is especially true when you are dealing with a clogged drain. At VR Plumbing, our plumbing professionals can resolve any and all problems with your plumbing system. We are especially skilled at providing the highest quality drain cleaning services.
By hiring our plumbers to deal with your drain clog problem, you can rest assured knowing that the drain clog will be completely removed in the safest and most effective fashion. If you rely on store bought drain cleaners, you could be dealing with a repetitive cycle of slow and clogged drains because these solutions never really remove the entire obstruction. Even worse, because drain cleaners use highly corrosive chemicals, repeated use can damage your pipes and is harmful to the local Glendale environment.
If you are dealing with a clogged drain, call our professionals at VR Plumbing. Our Glendale drain cleaning services are the most cost-effective way to restore your plumbing system to peak performance. We guarantee that you will be completely satisfied.
Glendale Plumbing Fixtures and Appliances Installed and Repaired
At VR Plumbing, our commercial and residential plumbers have the ability to customize your Glendale plumbing system to the unique needs of your family or your business. We can install and repair all manners of plumbing fixtures and appliances. We install single plumbing fixtures as an entire job as well as help local residents and property owners with extensive plumbing work during remodeling projects and new construction projects.
Our contractors specialize in installing and repairing sinks, faucets, tubs, showers, and toilets. We are also highly skilled at maintaining and installing Glendale garbage disposals, dishwashers, water filtration systems, water softeners, lawn sprinklers, and more. If you have any plumbing fixture or appliance that you want to install in your home or business, our Glendale plumbers can do it for you. If any such plumbing feature is broken or malfunctioning, our highly skilled experts can fix it.
What Our Glendale Customers Are Saying About Us
VR Plumbing appreciates your feedback. Please give us more time to collect your reviews and they will be displayed below.
---
If you are looking for a Glendale plumber then please call 818-426-2826 or complete ouronline request form.