Highly Skilled Calabasas Plumber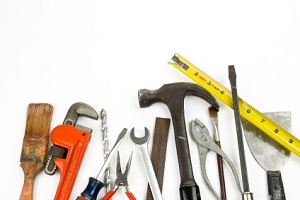 By focusing on providing the highest quality plumbing services, VR Plumbing has developed an exceptional reputation in the Calabasas, CA community. Our plumbers are highly skilled, professionally licensed, and fully insured. We specialize in both commercial and residential plumbing services.
Call VR Plumbing today if you need to hire a Calabasas plumber for your home or business. We promise to work our hardest to provide for all of your plumbing needs. Our staff would be happy to assist you in anyway that we can. We would be glad to answer any of your plumbing related questions and would be excited to schedule your appointment today.
Calabasas Plumbers Conducting Drain Cleaning Services
When you have a clogged drain in your plumbing system, you and your family suffer a needless inconvenience. If a drain is clogged at your Calabasas business, then your plumbing situations negatively affects your productivity. Drain clogs can be a real hassle that no one wants to deal with. Whenever you are suffering from the adverse effects of a drain clog, you should call VR Plumbing. Our professional plumbers can provide you with the highest quality Calabasas drain cleaning services that are guaranteed to resolve all of your drain clog related problems.
Calabasas Water Heaters Installed and Repaired By Experts
The hot water that your Calabasas plumbing system provides is extremely important. You and your family need your water heater to perform reliably and efficiently. If you water heater is broken or malfunctioning, it can make all of your simple everyday tasks more difficult. At VR Plumbing, our plumbers are experts at installing, maintaining, and repair all types of water heaters.
If you are in need of a new water heater, our plumbers can help you make the right choice for you and your family. Our team can assess the unique layout of your property, and we will inquire as to your specific hot water needs. With this information, our Calabasas water heater experts will be able to provide you with advice as to which water heating system will fulfill all of your needs in the most effective and efficient fashion. By customizing our water heater installation services to your needs, we can guarantee that you will be completely satisfied, now and in the future.
Calabasas Plumbing Fixtures, Appliances, and Remodeling
If you are considering updating your kitchen or your bathroom through a remodeling project, VR Plumbing can help you fulfill all of your plumbing related goals. Our team can install all manners of plumbing fixtures including toilets, tubs, showers, sinks, and faucets. We can also install all types of plumbing appliances including water filtration systems, water softeners, garbage disposals, dishwashers, lawn sprinklers, and more.
Whether these installations are done by themselves or as part of a larger remodeling or construction project, our Calabasas plumbers have the skill, knowledge, and expertise to get the job done correctly the first time around. By focusing on providing the highest quality installation services, we can guarantee that you will be completely satisfied with your plumbing fixture or appliance for years to come.
What Our Calabasas Customers Are Saying About Us
VR Plumbing appreciates your feedback. Please give us more time to collect your reviews and they will be displayed below.
---
If you are looking for a Calabasas plumber then please call 818-426-2826 or complete ouronline request form.