Superior Brandeis Plumber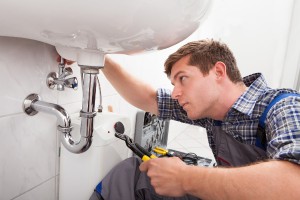 If you're looking for an experienced professional plumbing company to take care of your installation or repairs, look no further than VR Plumbing. Our family owned and operated business has been serving both home and business owners around Brandeis and San Fernando Valley for over 2 decades. Our Brandeis Plumber knows what it takes to modernize your old plumbing or restore it back to peak performance. Our services include new pipe installation, repairs, water heaters, garbage disposals, sewers & drains. We even offer specialized services such as bathroom and kitchen remodeling, ice maker lines, lawn sprinklers, and appliance installation. We are your one stop shop for all plumbing projects and problems.
Commercial Plumbing for Your Brandeis Business
At VR Plumbing we provide the same high level quality plumbing service for businesses as we do for residential properties. As a business owner, you can't afford to allow leaks or plumbing damage to bring your daily operations to a halt. So when you need dependable service and you need it fast, you can rely on our team of California certified and licensed technicians to get the job done in a manner that is efficient and affordable. Our Brandeis Plumber takes pride in their work and stand behind every job in order to insure your absolute satisfaction every time. So no matter how small or large your business is, we can do the job.
Faucet & Sink Repairs & Installation
The fixtures in your home or business see a lot of action each day. So it's important to have quality faucets & sinks that can handle the day to day activity while retaining their beautiful appearance. Today's faucets and sinks are available with a wide range of features and designs that perfectly accent any kitchen or bathroom. We can help you install the right faucets and sinks for your home. We also do faucet and sink repairs. Whether you're dealing with a crack in your sink, need a full replacement or your faucet is leaking and needs to be fixed, we're here when you need us.
Showers, Toilets, & Tubs
One of the most challenging areas in your plumbing system is in the bathroom. So if you're getting ready to replace your existing toilet, tub & shower, then do yourself a favor and hire a highly trained, California certified plumbing professional that can get the job done fast while maintaining a high standard of quality. Our Brandeis Plumber installs all toilets, tubs, & showers as well as other fixtures in your bathroom. Do you have a crack in your sink or toilet? We can seal it up. If you're looking to replace old plumbing or need a new shower head installed, we got you covered. Contact us today, and let us know how we can help you.
Complete Re-Piping Service
If you own property that is over 40 years old, then you may want to consider upgrading your plumbing. Although plumbing is designed to last for decades, it will wear out eventually. This can be caused by age, corrosion, damage, or sever blockage. We offer complete re-piping throughout your entire home or office. Our Brandeis Plumber can assess your current plumbing network, and then begin to rebuild your system from the ground all the way to the top floor. When the job is done you have brand new pipes that will last a lifetime. Take advantage of our service today and upgrade your plumbing.
What Our Brandeis Customers Are Saying About Us
VR Plumbing appreciates your feedback. Please give us more time to collect your reviews and they will be displayed below.
---
If you are looking for a Brandeis Plumber, then please call 818-426-2826 or complete our request form.