Highly Skilled Arcadia Plumber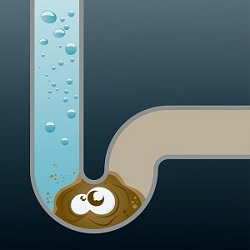 You and your family rely on your plumbing system each and every day. Your Arcadia, CA business is dependent on its plumbing system in order to be productive. Whenever you have any plumbing related need, you can trust VR Plumbing and our Arcadia plumbers to handle the job for you. Our Arcadia Plumbers works their hardest to ensure that every customer is completely satisfied.
Call VR Plumbing today if you need to hire a plumber for your commercial or residential property in Arcadia. Our staff would be happy to answer any questions that you have about your plumbing system. We can schedule your appointment today.
Arcadia Plumbing Remodeling Experts
When you decide to conduct a remodeling project in your Arcadia home, you should hire a professional plumber to help maximize the benefits of your efforts. At VR Plumbing, our experienced plumbers are highly skilled at all types of plumbing remodeling. Our team can install sinks, faucets, tubs, showers, toilets, and other plumbing fixtures.
Our plumbing remodelers can handle all manners of tasks and achieve all of your goals. We can work with you to design the most customized plumbing system that meets all of the unique needs of you and your family. By customizing your plumbing system to your everyday tasks, you are certain to be completely satisfied with the results of your plumbing remodeling project.
Plumbing Appliance Installation and Repairs in Arcadia
At VR Plumbing, our Arcadia plumbing contractors also have the knowledge, skill, and experience necessary to take care of all of your plumbing appliance related needs. Our Arcadia Plumber can install all manners of plumbing appliances including the following:
Garbage Disposals
Water Heaters
Sump Pumps
Sewer Ejector Pumps
Lawn Sprinklers
Dishwashers
Water Softeners
Water Filtration Systems
And more
If you have any plumbing appliance that you are interested in installing in your Arcadia home or business, our professionals can help you ensure that it is installed in the best fashion possible. In addition to being able to install virtually any plumbing appliance, we can repair and maintain any of these systems for you. By ensuring that all your plumbing appliances are in proper working order, we guarantee that you will be completely satisfied with the hard work of our plumbers.
Arcadia Sewer Repair Professionals
At VR Plumbing, our plumbing contractors have the skills and methods necessary to handle your largest plumbing and sewer related problems. We can install new sewer systems for you at your Arcadia property, and our plumbers can also repair your sewer system as well. Our contractors use advanced techniques like sewer and drain line camera inspections to find the exact problem with your plumbing system so that we can conduct Arcadia sewer repairs in the most precise fashion. This combination of expertise and technique guarantees quality service.
What Our Arcadia Customers Are Saying About Us
VR Plumbing appreciates your feedback. Please give us more time to collect your reviews and they will be displayed below.
---
If you are looking for an Arcadia plumber then please call 818-426-2826 or complete ouronline request form.